Date published: November 24, 2016 at 10:34 am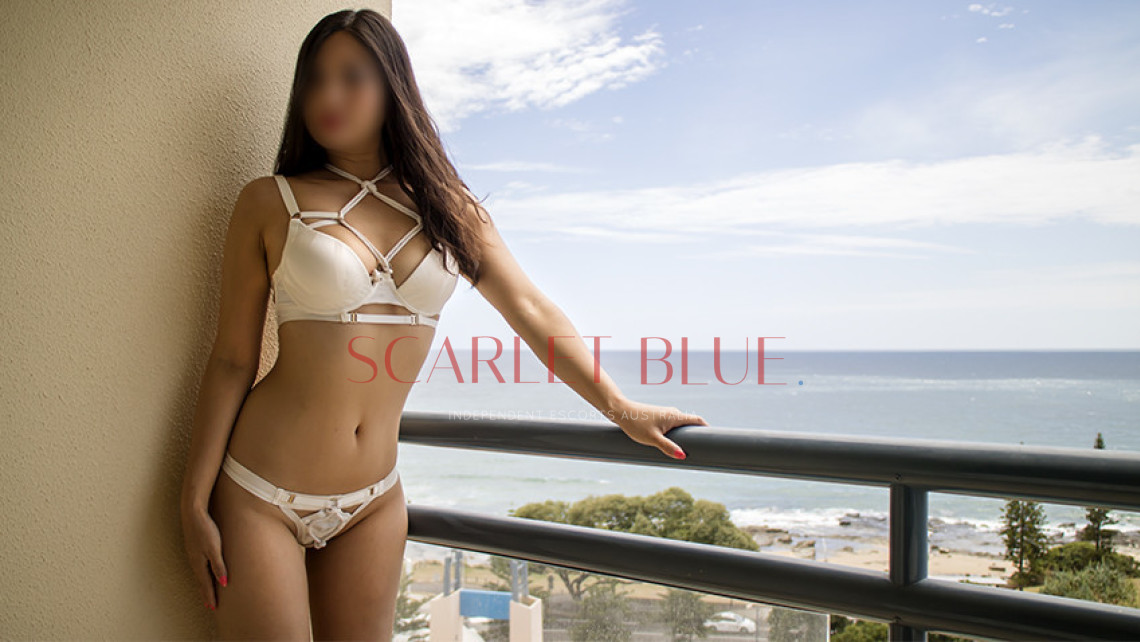 Asteroid's favourite image of Queenie Pearl
Going overseas , and mutually decided a 2 hour catch up 8.30 morning""because I am rested and full of energy and I have some special surprises for U."
The first was the white outfit in the photo and I laid out some chocklate for her .She undoing my buttons and the shirt and pants neatly hung up, led to the shower soap and listerine all laid out, one could just get used to this.
Princess at the door towel in hand and a rub down , everything dried and squeezed.
Facing her a hand each shoulder , " today is your day lovely do what ever U wish" .saw a new gentle light in her eyes and my hand taken and led away.A warm embrace lips touched and some kisses spread out , " lie on yr tummy and the most sensual and endearing kisses and tounge touching every part of me .
Couldent see her doing it and didn't want to so with face buried in a pillow lay there wrapped in spine tickling enjoyment.
"Roll over" gentle command and the same began all over again, enough to paralise me.
Clock on the wall said 9 o clock, wondered if I'd last another hour and half.that was only the beginning, This was QP in a world of her own design exploring new hights with a sensuality removing old and laying out new boundaries. .....her call totally ,not just exquisite fun but new perspective of us, beautiful, dangerous deeper than space it's self.This a woman guard down fulfilling her wishes, throwing out a line and asking that it be taken in mutual understanding, and all with out a word said, but a force which could move the earth.
The urgency and intensity of her actions led to three occasions of that iron grasp , , vocal expression and limp for lying on my chest in warm gentle abandon fingers gently stroking..

" too hot " and bounced up to the air con and a dash of refreshing coke ; then it all started again on the couch....off to the room and an hour to go
More secrets shared and dialog in trusting faith followe'd by a real massage.....leaving out a fair bit of what happened and then the shower together .It's been a while that I've had some princess to scrub my back and. Soaped a beautiful woman who made sure every part of me was taken care of and I her .
Towel hung up and shirt buttoned pants and buckle done .and the magic still there in the parting at the door....a hasty retreat to prevent a replay
A unique wonderful experience to be treasured .......... to be continued.