Date published: November 10, 2016 at 2:50 pm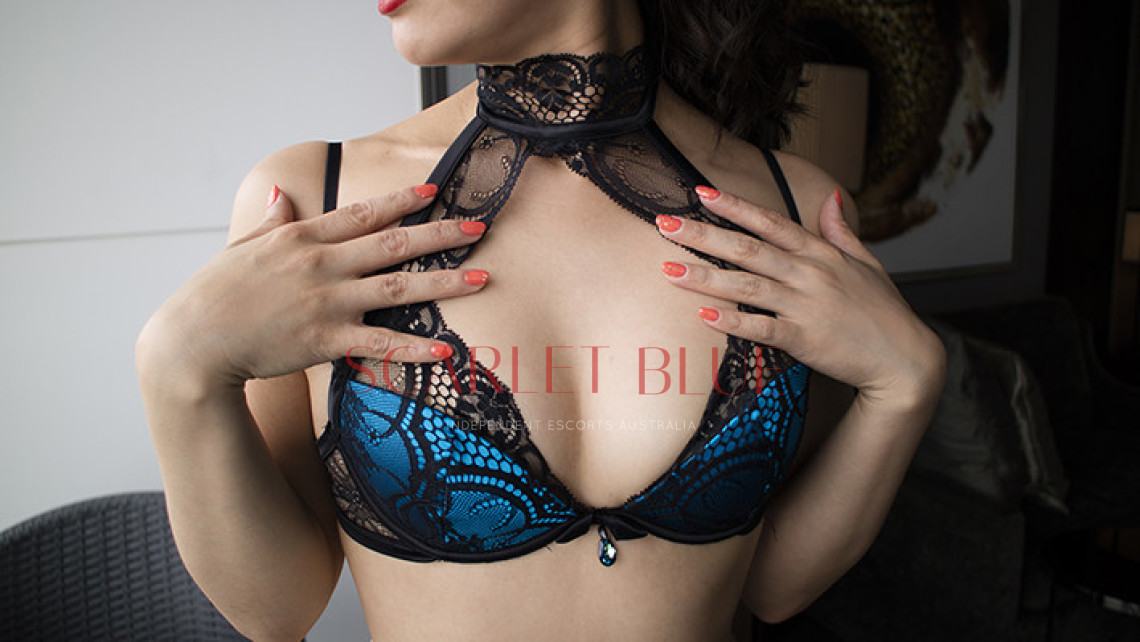 David's favourite image of Queenie Pearl
I've visited Queenie twice now. First time was 2 hours and then just 1 hour for the second time. Both times I felt it was time well spent. Wish I had more money to go for 2 hours on the second visit!
The first time I wasn't sure what to expect. When she opened the door I was expecting to see someone standing in front of me. Few split seconds when the door was wide open, no-one there... then... oh she was behind the door. LOL.
Anyway, her apartment is tidy, inviting and modern. Nice tidy soft bed and pillows makes the sessions so much more comfortable.
Characteristically, she is courteous, considerate and willing to satisfy within professional limit. She is also very horny but she went with my pace of erotic passionate play which I like very much. Needless to say my body diverted all blood to the necessary area extremely quickly. Even thinking about it as I type, I'm making errors because of having no blood in the brain.
Physically, she has soft, silky, close-to-pale skin which my hand can glide/grope everywhere and her tongue is soft and "succulent". She has kept her body in great shape (in my opinion of course) without being muscular/atheletic.
She's definitely within the normal BMI range - not bony and not packing love handles. But she's got a nice soft bouncy roundish ass!
Queenie has great experience as a masseuse too. Combine that with erotica then the tension is released that much easier.
Definitely a 5 star GFE for me.
She has offered the NURU experience during my visit. But I declined. Personally not into having loads of lube/gel/solution all over me. So I just continued having a massage and glorious sex.
Will go back for more!