Date published: November 30, 2016 at 11:12 pm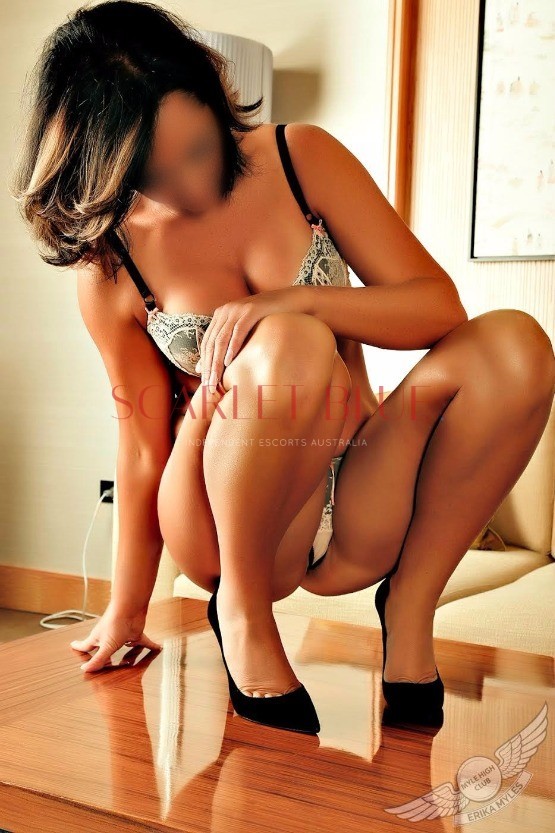 Carrie's favourite image of Erika Myles
During a recent trip to Sydney my husband and I enjoyed a naughty couples experience with Erika. It was our first time, and we were both unsure what to expect, but Erika was amazing and instantly had us in a relaxed mood. She guided us through a couple of hours of erotic discovery helping us to tick off lot's of the boxes on our fantasy list.
Erika was warm and sensual, and hot and sexy at the same time.
We had often read that threesomes could have one person feeling left out. But this was never the case with Erika. Everything was perfectly timed as we all worked our way through the waves of pleasure that only a couples experience could bring.
Seeing my husband enjoying both our bodies, and having my first sensation of the taste of another woman has left us with amazing memories that I'm sure we'll replay many times.
So If you're thinking of a couples experience, but aren't sure which way to go…..contact Erika, and sit back, relax and enjoy.