Date published: May 25, 2017 at 1:26 pm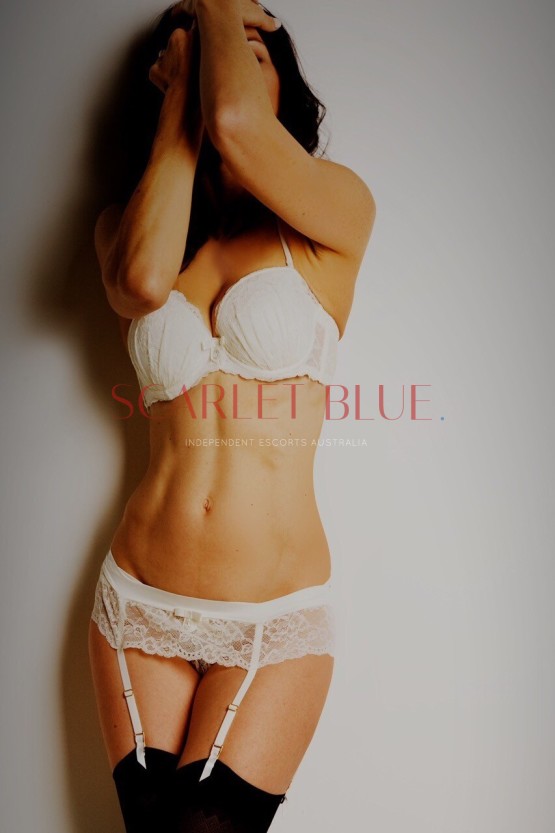 MaxMelb's favourite image of Bianca Mia
The door closed behind me.  Ahead a sterile hotel corridor and an elevator back to reality.  But it was a reality filled with brighter prospects than that of a few hours earlier.

For behind the door lies a fantasy. A tropical island with the azure waters of a lagoon lapping gently on an empty crescent of pure white sand.  Coconut palms swaying rhythmically in the breeze dispersing the fragrance of exotic spices and wild gardenia amidst the sultriness enveloping her naked body.  Tart berries bursting on the tip of her tongue. Mixing Mojitos in her mouth, a squeezed lime rousing her taste buds and the smell of fresh mint offering a warm embrace. Passion fruit pulp oozing down her flushed cheek and dripping onto an impossibly erect nipple.  Her body so taut and tanned, caressed with coconut oil, it's sheen glistening in the morning sun.  A surprise hand-written note fulfilling burning desire while presenting an opportunity for exhibitionism and voyeurism. Deep, intense pleasure. Paradise. 

This fantasy has a name.  It's name is Bianca.