Date published: December 23, 2016 at 6:38 pm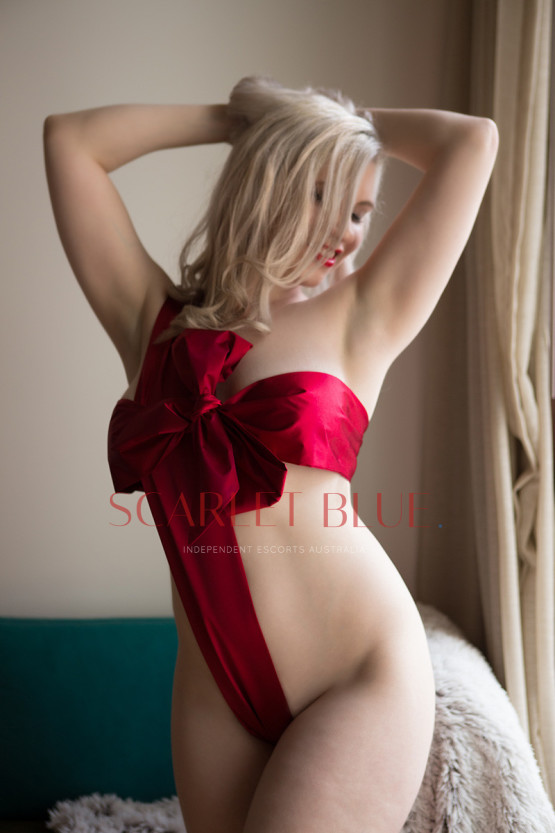 leftyoz's favourite image of Alice Grey
A Double Delight - Jessie Lee Pierce and Alice Grey

At the suggestion of Jessie Lee Pierce contact was made with Alice Grey to see if she would be interested in joining us in a mult-act role play that we have going. Alice, it turned out was very keen.

Initially Alice was booked with the intention of me getting to know her before she was to join Jessie and myself in the role play on a later date. However a seed of an idea saw this develop into a whole new scene in the role play where Alice and myself were led through the action by a very talented, hands on, acting coach in the form of Jessie Lee. Sitting on the couch, sandwiched between this pair of blue eyed, blonde haired stunningly beautiful ladies, I must admit I was a little awe struck, not quite sure on how this dynamic would work. I needn't have worried as soon some passionate kissing ensued and Jessie and Alice led me into an evening where my wildest dreams were exceeded.

 As for the role play: the players, Alice and myself, would perform our parts and then be shown new styles or techniques. The very demanding Jessie would demonstrate with Alice how I should perform meaning I got some very up-close and personal girl on girl action that drove me wild. Alternatively if Alice was to make improvements then Jessie would demonstrate on myself where Alice could improve her performance. Of course this led to many moments of repeated erotic acts and pure joy where all three of us were entwined in exploring the roles and each others bodies. Jessie, it turned out, was an exceptional leader of this game. Already knowing my enjoyment of pain, she pushed the role play into an area where Alice and herself took total control, leaving me at their mercy and will. To say that I was kept in a prolonged state of erotic bliss is putting it mildly.

Alice, beautiful, vivacious, with a cheeky smile to die for, turned out to be the perfect foil for Jessie. Her soft skin, velvety lips and womanly curves enticed and drew in both Jessie and myself, and her engaging sexual presence left myself, and I will take the liberty to speak for Jessie, utterly in awe of this gem of a person. 

Jessie, as on the other occasions that I've been fortunate enough to share time with, was the perfect companion in sexual exploration. This gorgeous woman, with stunningly deep blue eyes and a figure that just demands your attention, oozes eroticism and kink. As with Alice, Jessie is such a beautiful person, a diamond that shines ever so bright and definitely brought energy, light, personality and fun to our evening.

Between the two of these stunning women I was totally spoilt. I could run off a list of actions and moments or write out the whole evening blow by blow  but that wouldn't capture the essence of the encounter. A more dignified and accurate description of how the few short hours spent together left me feeling is best described in how lucky I feel to have been able to get to know and share time with the dynamic duo.

Clearly, with further acts in our role play to be performed, one that will be repeated.