Date published: February 25, 2017 at 4:01 pm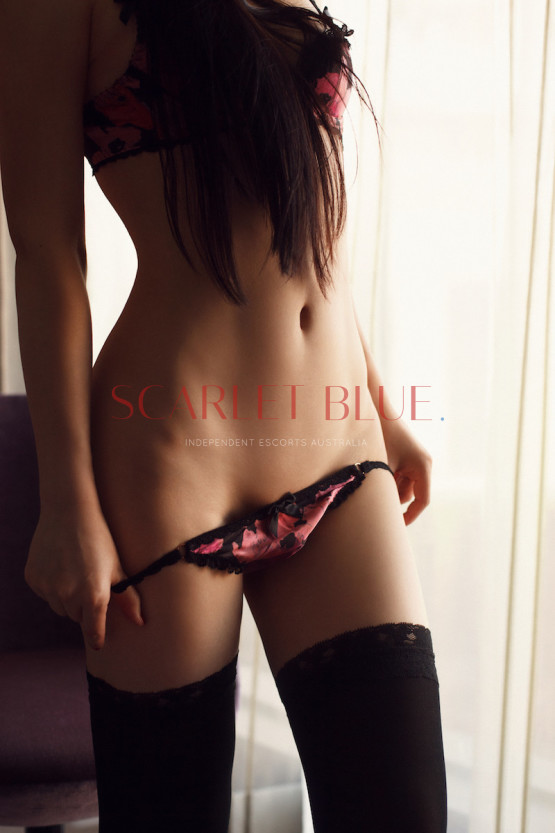 Robert77's favourite image of Mischa Lee
I've seen Mischa for a few times now and have always intended to write a review on her but didn't get around to it. Now it's the long overdue report on Mischa.

I have been seeing girls from various agencies for a long time and started associated with private escorts for the past year or so. I really enjoyed the experiences.

Mischa is new to the scene, her bio is so refreshing that quickly caught my attention, I then made a booking to see this Asian babe. She responded promptly and booking process was easy.

I firstly saw her late last year and then have been back to visit her since. Mischa has a pair of AA or B cup breasts with slightly bigger suckable nipples. Flawless soft skin and slim toned body. The highlight is her bum, perfectly perky meaty that form a nice S shape. With those dips on the spine, just a great view that I can't get enough of every time. I have not seen many (any) Asian girls with such perky looking ass.

She loves and give great DFKs, with her tongue stir my tongue lightly teasingly or sometimes passionately which always turns me on. I love that tongue more when she gives BBBJ. She licks sucks and DTs until I have to pull it out before I explode. She has very young looking pussy, pink, tiny, fully waxed and smooth like a baby. The taste is amazing too. I was jokingly said that she should find a way to bottle it up and sell it.

Her pussy is very tight and always a great feeling to push my way in and to have it immediately wraps up tightly inside her. I like when she is on top and rides me up and down which gives a full view of my cock get inside and outside of her pussy, it's absolutely mind blowing view! Doggy is my favourite too, I can not miss that view of her bum from behind.

Mischa is a girl I like to see again and again, YMMV, highly recommended.