Date published: March 23, 2017 at 2:59 pm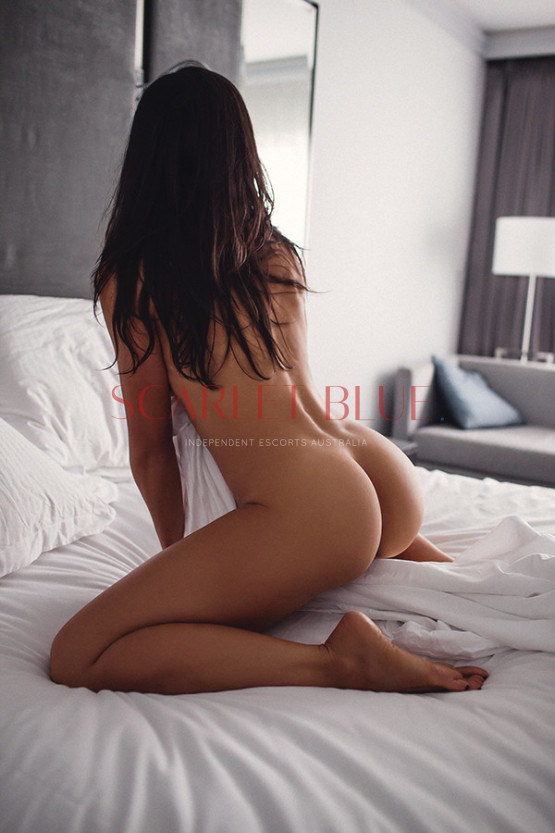 John's favourite image of Bianca Mia
What an amazing experience! I loved Bianca's photos in Scarlet Blue, but what really drew me to book a session with her was the way she wrote about herself and her services – I got a sense of a kind, caring, intelligent, sensual person, and that's exactly who she is.

Despite having chatted to her beforehand by phone (one of her requirements for newbies), I was very nervous about seeing her, for two reasons: I'd never paid for sex before; and this would be my first sexual encounter after a long sexless period (and I don't mean months, people, I mean years!). I'd booked for 90 mins just because I knew it would take a while for me to get in "the zone". But she very quickly put me at my ease after I opened the door of her apartment.

What a stunning-looking lady! We had a good chat (while my pulse rate dropped slightly), then a shower for me, and onto the bed for a nice massage. Then I asked her to take the lead. Passionate kissing next, hands feeling everywhere, her lovely nipples in my mouth, mutual pleasuring…

It was a totally unrushed and passionate experience that left us both hot and sweaty. I'll long remember that encounter, which, believe me, will be the first of many.