Date published: December 5, 2016 at 6:02 pm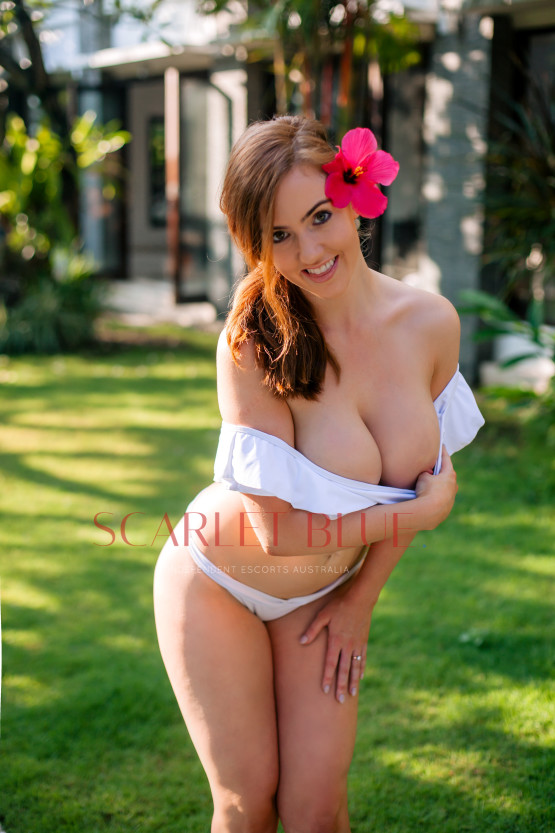 Mickwantsu's favourite image of Tash Hamilton
The road to Tash Hamilton has been a very long, drawn out affair. Entirely my fault of course, but Tash Hamilton seemed destined to become another "Unicorn" (you know the type . . . un-obtainable, imaginary, mystifying, never to be seen outside of dreams). Every time Tash toured to Brisbane, I wasn't able to get there. A work trip to Melbourne bought us ever so close, but her family commitments and my schedule . . . well lets just say, that didn't pan out either. So to cut a long story short, she was delegated to "The Punting Gods Hate Me" file and all hope was abandoned.

With a trip to Brisbane planned for the end of September, beginning of October, it was time to make plans for some quality me time (Just add beautiful women). So after a little research of who was new on the Brisbane scene and a quick glance in my "The Punting Gods Hate Me" file, I decide it was high time to have a final crack at another young lady who has eluded me over the years (name withheld). Booking made . . . it honestly couldn't have been easier. Three hours of pure debaucherous bliss to look forward to and I was set. Job done. Money Spent. Nothing left to do but wait . . .

. . . BUT, yes you guessed it. Sometimes that bloody file should be burned, never to tease me again, because in the days leading up to my trip to Brisbane, that booking flew out the window . . . again. Don't get me wrong, we are still great friends, but we aint ever gonna have play time. Enough said on that . . .

So there I am with my, metaphorically speaking, "dick in hand", wondering if I should spend all of my money on plan B or share it around and make a plan C & D as well . . . which is my usual modus operandi by the way. Those that know me will tend to agree that the term "Binge Punter" suits me well :-) Oh well, why break tradition now . . . Plan B (Elle Knox) booked. Plan C (different name withheld) Booking request emailed. Now for Plan D . . . I didn't have a plan D? How is that possible?


Amongst the family shopping trips, I madly tried to find some privacy to do a little research, but to no avail. I check my emails, Plan C has not replied after 3 days. Things are not looking good. I Check my twitter to see what everyone is up to . . . BAM . . . top of my Twitter feed, Tash Hamilton, 2 minutes early, had announced she will be touring Brisbane in the very near future . . . Perfect. Within 10 minutes of Tash' post, I am locked in and all is good in the world once more. "Are you seeing anyone else, whilst in Brisbane?" Tash asks. I tell her all about Plan A through C and when the laughter subsides she asks "Soooo, do you think she would like to make it a threesome?" . . . and the cogs start turning :) I explain that my booking with Elle is already locked in and paid for and will be well and truly over before Tash lands in Brisbane. With both of us a little disappointed, we leave it at that.

For the time being anyway . . . (Read my review on Elle Knox)

Full payment made via direct deposit, for the time discussed, and Plan D was sorted. I now had Elle booked in week one of my holidays & Tash in week two. Everything fully paid, so the Mrs couldn't leave me short, when a reply from Plan C arrives. Sorry, too little too late, maybe next time. In hindsight, I could have come up with the money for her as well, and she would have been oh sooo much fun . . . but those threesome cogs were still ticking over in the back of my mind. "I'll just see how things go with Elle" I say to myself.

Well . . . In case you haven't read the review of my delicious time with Elle Knox, I had barely caught my post orgasmic breath before I put forward Tash's proposition. "YES" she said straight away "Hell Yeah, she's hot" and within 15 minutes of my leaving Elle's, all was confirmed with herself and Tash for the following Monday. Back to the bank, Elle Paid in full, Tash' extended time as well. I mean fair is fair, I still wanted one on one time with Tash too. Time with Tash had been soooo long coming. In my head I thought the booking would be with Tash, Elle would come knocking half way through and join us. The girls, however, had other plans . . .

Monday finally rocks around and I am a combination of joy and fear. I mean if I am to be honest, there have been times when no matter how hot and horny the session is, no matter how gorgeous the young lady is, sometimes the grand finale eludes me. Now here I am aiming to please two delicious young vixens? Who do I think I am lol. To ensure I don't keep these ladies waiting, or allow them to get so busy they forget to come and collect me, I make sure I arrive in plenty of time to source parking and make the short walk to Nirvana. Pulling up to the boom gate, I do a quick calculation . . . $70 WTF? When did parking get so expensive? The self proclaimed genius in me thinks, "Too easy, I'll just follow this train line until I find a station with parking and catch the train back!". ROFPMSLOL Uhuh, yeah right.

Watching the time carefully I decide that what awaits is definitely worth the parking charge and so much more, so back I go. I mean I usually think nothing of paying $90 bucks for a bottle of Verve . . . when I can find it . . . not this day let me tell you. So all parked up, I make the short walk and make myself at home in the lobby. Message sent to Elle (I have her number in my phone by now) and I wait. . . . and I wait . . . as I start to look up Tash' number that familiar smile rounds the corner. Elle is wearing the same dress as our last rendezvous and my heart skips several beats. The ride up to whatever floor we went to (Elle's sensual looks in this semi crowded lift, totally distracting me) went so slow as I yelled in my mind, at everyone else to get out of the lift . . . to no avail. The blood was already coursing through the important parts of my body as I imagined pinning Elle against the lift wall and starting our session right there and then. DING. The doors open and I follow Elle, enough steps behind to savour the curve of her waist, her hips, that pert round ass, all delectably restrained in THAT dress. As we enter the apartment and I see Tash looking equally as delicious, it finally hits me that this is happening. My first private FMF punting threesome (I have often checked out ladies offering doubles, but it was never ever a situation where both ladies were high on my must see list). With financials already sorted by bank transfer, I was beckoned to sit in the middle of the lounge and offered a drink. Elle on my right, Tash on my left, each with a hand resting gently on me. It was like sitting front row at the Tennis grand final, whiplash was almost a certainty as i tried to take in these two gorgeous creatures. My heart racing as hands begin to wander and lips begin to meet and I am feeling the opportunity to go shower is quickly dissipating, along with my resolve, so reluctantly I drag myself away to ensure I am squeaky clean for my dirty fun to come.

I am usually so OCD about hanging my clothes, and laying out my possessions before I jump into someones shower & bed, but not today. The only place I wanted to be was back on that couch lol. Stripping off, I drop everything to the floor and dealt myself a swift yet thorough cleanse, only to come out of the shower to find my pants thoroughly soaked from the water escaping the shower recess. I could do nothing but grin from ear to ear as I walked out in a towel to ask if there was a dryer in the unit. Arriving in the lounge room to nothing but the distant giggles from the bedroom, I quickly realised that this was definitely a situation of no pants required. Lying side by side on the bed, facing each other, their proximity left no doubt that proceedings had already begun . . . without me.

Once I was shown the location of the dryer, Tash quickly returned to the bed. The sight of these two in their lingerie caused me pause at the doorway as I offered a silent prayer of thanks to the Gods of Punting . . . "Lord, For what we are about to receive, we are truly thankful. AMEN". I was dumbfounded by what lay in front of me and my grin was so broad I thought the top of my head was going to fall off backwards.

As I eventually approached the bed, it was akin to Moses parting the sea (Are you getting the feeling yet that this was like a religious experience lol). However unlike history, this sea did not stay parted for long and the waves of passion began. Slowly at first, kissing Tash and then Elle, three sets of hands slowly wandering, exploring, searching . . . this was one sensory overload experience that I was happy to be lost in. It was useless attempting to follow any train of thought or focus on any one sensation and eventually rational thought gave way to raw instinctual passion. What happened during the next wave, and the next, and the next, has left me with memories that I will treasure for a lifetime. They may have to, if I stick to my planned retirement lol. One thing I must say however is that it would be a mistake, one which I made, to think that either girl is predictable. At the beginning of our tryst, it appeared that the girls had decided, in the interest of contrast, that one would go seductively slow, Tash, whilst the other, Elle, turned up the heat with longer deeper kisses, grinding hips and extreme tweaking of my nipples (which I love by the way). Once I settled into knowing who was who and what to expect . . . suddenly Tash began heating things up as well, as Elle decided to become more of a seductress. The variances drove me even wilder and with both at full tilt, it wasn't long before I exploded with Elle, the sounds of their excitement taking me over the edge.

There are just so many special memories of moments with Tash, moments with Elle, entanglements with both . . . techniques, touches, tastes . . . times who's memories still make me hard several weeks later. Each of these ladies are a true rarity in the way they conduct themselves individually, but together . . . one must experience it to even begin to fathom the synergy of this seductive combination. I know I am sounding like a gushing newbie who has seen titties for the first time in his life, but this wasn't my first FMF, just the best, by a country mile. Truth be told my second (two brothel Asians) had totally slipped my mind until I started writing this review. They did not warrant their own review or prime position in my cerebral hard drive obviously. My first FMF was NYE 2000, which started out as an FMFF (but dropped back to FMF after the 1st came & went lol) with 3 considerably older women looking to start the "Naughties" with a bang (pardon the pun). This experience also, paled in comparison to my time with Elle & Tash.

Whilst some blissful moments seemed to last forever, our time together passed far to swiftly and before I knew it, the time for Elle to depart had arrived. Which was a blessing in one way . . . I sooooooo needed a break. Don't get me wrong . . . I wished Elle could stay forever, but I was knackered . . . in the best of ways :-) Goodbye hugs and kisses, a few photos of the lovelies for prosperity, hugs and kisses again, and then it was just Tash and I for one final hour . . . it was time to get to know the real Tash . . . and that I did. One thing i noticed immediately is how giving and sharing Tash Hamilton is. In an industry where so many providers are a well developed persona, Tash is about as honest and open as you could possibly hope for (I have been very lucky in that respect over the years). Anyway, I digress. Our alone time started with a couple of glasses of bubbles after saying goodbye to Elle. The conversation flowed freely like two old friends catching up, but it wasn't long before our eyes met, voices lowered, a few soft touches and the kisses began. It was even less time before we were bedroom bound, Tash holding my hand, leading the way. Me leaning as far back as possible to enjoy the view. Some punters say they don't pay escorts for sex, they pay for them to leave after sex. Well I don't know about that, but I do know one thing. I LOVE to Watch them walking away Mmm Mmmmmmm, and watching Tash walking away gave me food for thought. I knew Elle had reached the summit earlier, but Tash had not quite made it. So once we hit the bed, it was not long before I asked her to roll onto her stomach for me. The look in her eyes was half question, half mischief as she flipped over. Talk about a fluke as this happens to be her favourite position and things progressed beautifully . . .

The sight of Tash lying on her stomach, head turned looking back into my eyes as she exploded in my hand was unimaginably hot and when she could take no more I eased my thumb out and began sucking at the juices. I can only imagine how the sight of a middle aged man, madly sucking his thumb, must have looked to her lol. My plan was to give her a minute or two and try for a second orgasm, but instead Tash decided she would take on the challenge of searching for mine. As I have mentioned before, sometimes once is a struggle for me. The knee shaker I experienced earlier, I attributed to picking two awesome ladies and it being an awesome threesome. One which I was actually enjoying. The thought of a second time, however, was met with a combination of skepticism and the cheeky thought of "I wonder how long it will take before she is conceding defeat" lol. WELL, looks like someone doesn't know their own body that well, because I was well and truly wrong on that count. Tash's self satisfied look from between my legs as I caught my breath is definitely an image I will not soon forget.

We spent the next while in each others arms, kissing, talking, stroking, all the time with me still trying to catch my breath and slow my racing heart. At one point, however, I felt almost sure i could come again in the short amount of time we had remaining, so impressed I was with Tash's skills.

Whilst getting dressed, I had a quiet chuckle to myself about using the analogy of the unicorn and how apt it was for Tash Hamilton and her magical skills throughout our rendezvous. I don't know if it was because I had given up on ever seeing her, the FMF afterglow, or whether it really is just Tash herself, but both her and Elle have definitely it onto my "all time favourites" list.

Would I return? If I wasn't retiring I would be looking for a job that had me travelling between Brisbane & Melbourne every week hehehe.