Date published: November 26, 2017 at 10:28 pm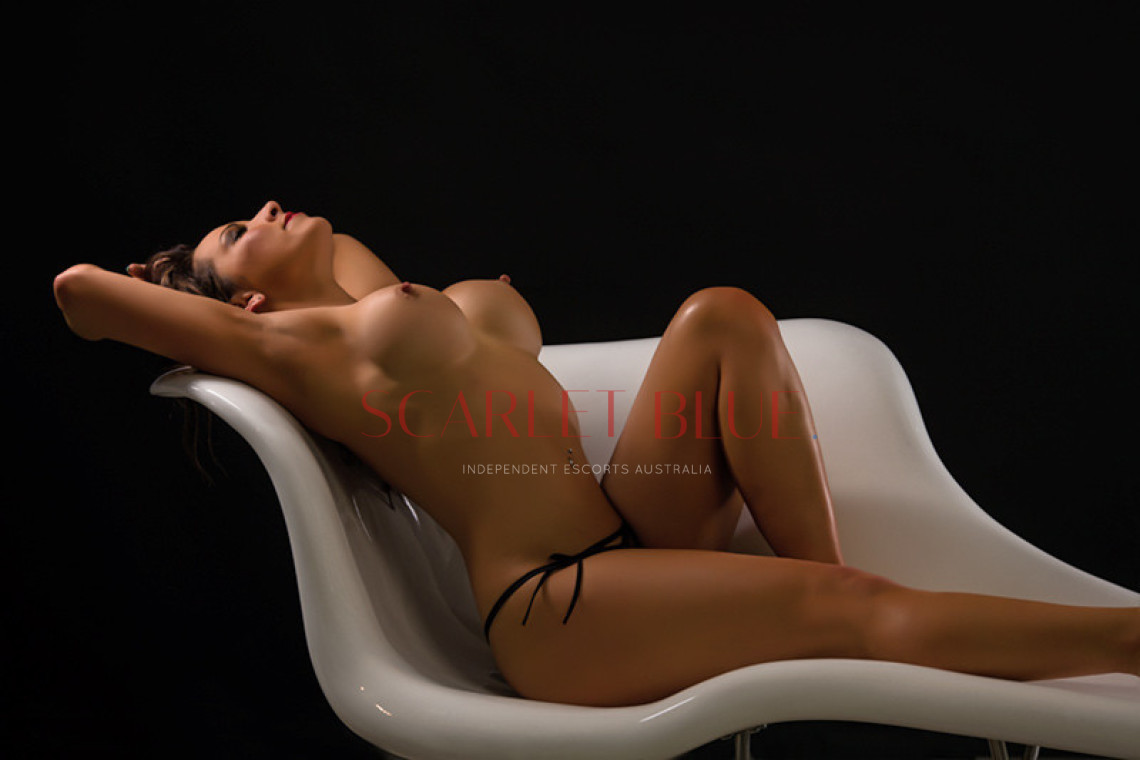 Maddog's favourite image of Miss Frankie Stone
I recently had the pleasure of seeing Frankie Stone again. Since seeing her last time about 12 months ago, I have made a few mistakes, they were trying other escorts and not coming back to see her again sooner.
What can I say about Frankie Stone that hasn't been said before; I would agree with each of the reviews already posted here on Scarlet Blue. She is hot, a picture of feminine perfection, she takes pride in her physical appearance; she looks after herself by training regularly and it shows, both in her looks and the way she moves. Her pictures are genuine and 100% real; however, she is so much hotter and sexier in person. Frankie fits my type perfectly, tiny, curvy yet fit and sexy; she is all of those things.
When you meet her, your eyes will be locked with hers, she is attentive and engaging as she focuses on you. Conversation flows naturally as she makes you relax and sets your mind at ease. You will be able to tell that you've made the right decision as your lips meet hers for the first time, there's no hiding her passion and electric sexuality, it's so intense!
She is an extremely passionate and erotic woman who naturally oozes sex appeal. Now I've heard it said that many escorts love their job, but few seem to be able to show it the way Frankie Stone does. She is a woman who is solely focused on giving you pleasure, she thrives on getting you aroused and relentlessly pursues your climax.
What can I say about the sex? It's exactly the way I like it, fast, hard, intense and full of sweat. She likes to fuck hard and to be fucked hard, her strength and fitness really comes to the fore here as she can work you into a frenzy. I still have the look of her on her knees, my cock in her mouth as she looks up at me with those beautiful eyes and pretty face. She loves to suck cock and is really good at it. I asked her if she thought she could deep-throat my cock, she jumped up and shoved her tongue down my throat, then told me is knows she can, with an eager glint in her eye. She moved into the 69 position and proceeded to take my whole cock all the way into the back of her throat. It was a tight squeeze back there at her tonsils; however, she took it all the way without even the hint of a gag reflex. As previously mentioned in other reviews, her blow jobs are one of the best!
If you are game enough for the PSE package then you are in for a treat, she genuinely delivers as her service is described on her website and she is a woman who naturally loves cum and really gets off on receiving it from you. She will beg you to shoot your load for her as she looks on eagerly awaiting your gift.
It's pure hedonistic, mind blowing pleasure with Frankie; she is one of my most intense erotic experiences. Do yourself a favour and book some time with her; however, be prepared for her to become a permanent lingering thought in your sexual consciousness.