Date published: February 27, 2017 at 8:49 pm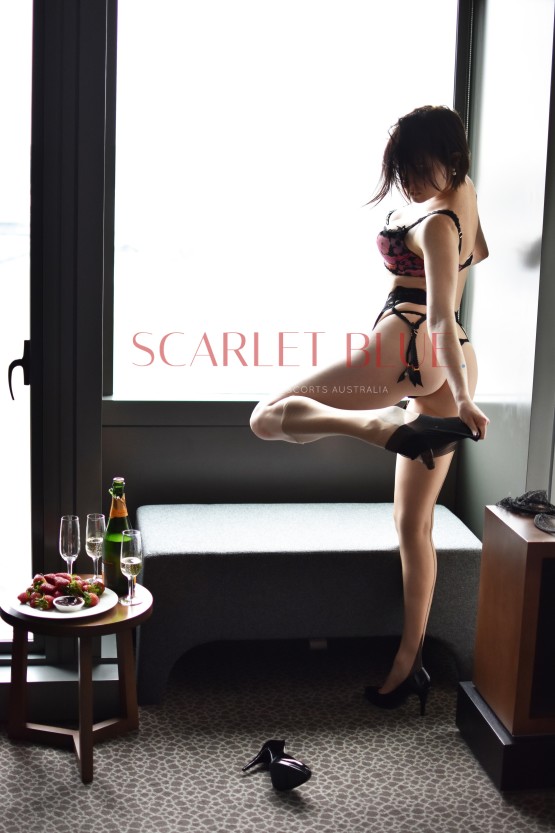 NC's favourite image of Keira Quinn
Keira is sexy, cheeky, playful, young and yet, she is cultured, well-travelled and is overall a great conversationalist. You'll immerse yourself in those blue eyes and be left wondering where all those hours have gone. And don't let the fact that she blurs her face on photos deter you, Keira is easily one of the most attractive ladies out there. If anything, the mystery makes for an even more pleasant surprise once you get to meet her for the first time.

At the risk of sounding a bit cliché, I would classify spending time in Keira's company as the closest thing to a perfect escort experience. My first encounter with Keira was sensual, passionate, wild at times - all in all, an incredibly stimulating experience. At the conclusion of a 3 hour booking, she had barely left the room before I felt the need to send her a quick note, not only to thank her for her time and companionship, but to ask if she was available for another booking a couple days later. I simply could not get enough.

I have been fortunate enough to see Keira a few more times since and can safely say that spending time with Keira company is extremely addictive. She'll have you coming back for more, again and again - you've been warned. Each encounter has been a little bit more intense than the previous one and it still feels like there is so much more that I have yet to experience and discover.

Once you've decided to take the plunge and make contact, all I can say is - have an open mind, be adventurous and let her take you by the hand. Keira most definitely knows the way to pleasuring a man and might even teach you a thing or two ;)

P.S. Make sure you ask her to bring her bag of goodies, you can thank me later.